As you may already know, my family is broke. We have no cash to even send me to college (if you'd rather me not work for minimum wage for the rest of my life at a Wendy's, you can send cash donations to our home address.) The reason for said brokery is due largely to my brothers racing "career" and my mother scrapbooking obsession, but sadly, only the former actually brings in cash and awards.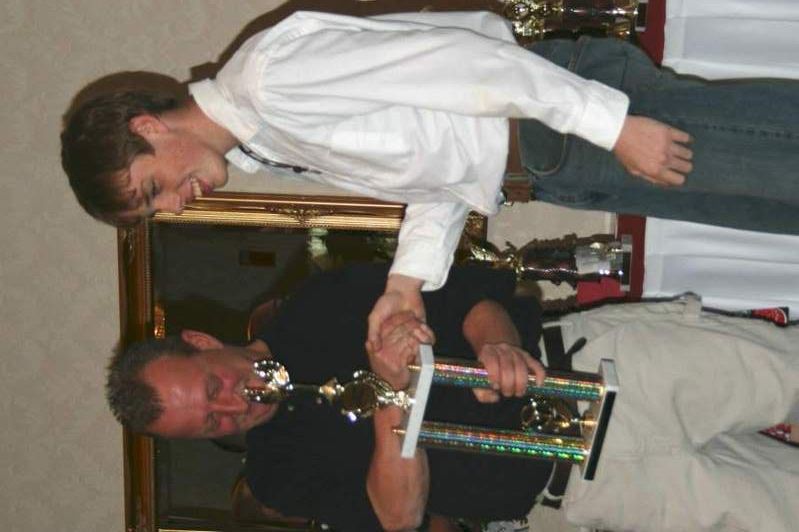 Shaughn recently received $600 for his latest racing accomplishments, which included not placing in last overall for the season (whooptidoo). Just kidding of course, I believe he came in second, or fourth, or eleventh, or twenty-third or something.
He also got another trophy for being able to drive up walls. WHOAMYGOD.
Just kidding, I was actually just too darn lazy to flip the picture.
I have no idea who this other random kid is, but whatever. Mom wants pictures on this blog, she's gonna get them.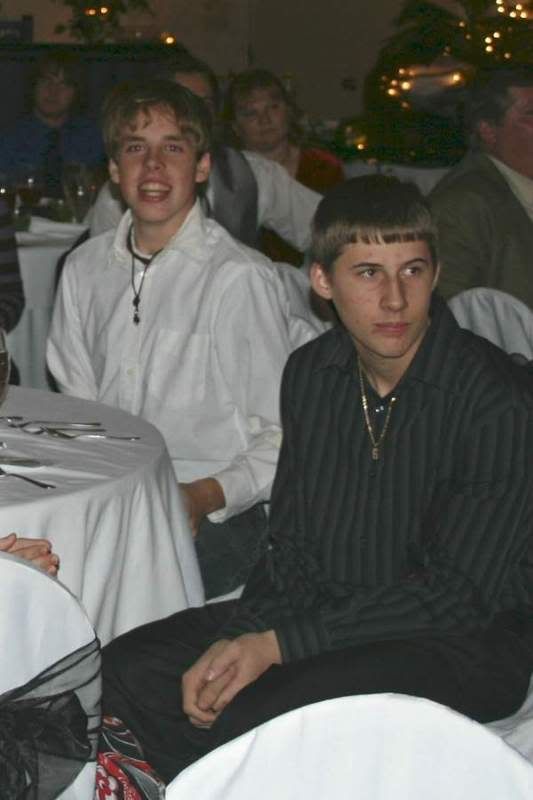 Shaughn is currently preparing for the Winter Nationals, which means he's going to spend months working on a car that he's going to crash into a wall and my dad is going to moan and whine for a month. Wish us luck!